What are you looking for?
Login

Bag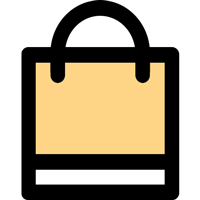 0
(0)
Your shopping cart is empty.
White / Navy premium weight slub Portuguese cotton baseball raglan tee with water based ink print
During the 1968 US Presidential Elections, in the face of the possibility of the heinous Richard Nixon becoming President, Snoopy was embraced by actual voters as a write in candidate. Support for the 'Snoopy for President' campaign was so high that it forced California legislators to bring in a new law that made it illegal to enter the name of a fictional character on the ballot.
Schulz created a Snoopy for President poster book that was released alongside a month long political themed Peanuts strip. Snoopy for President t shirts, sweatshirts, banners and pin buttons were also released.
Our tee is an exact reproduction of one of the original 1968 designs
Made in Portugal
€35.40
(tax incl.)
€59.00